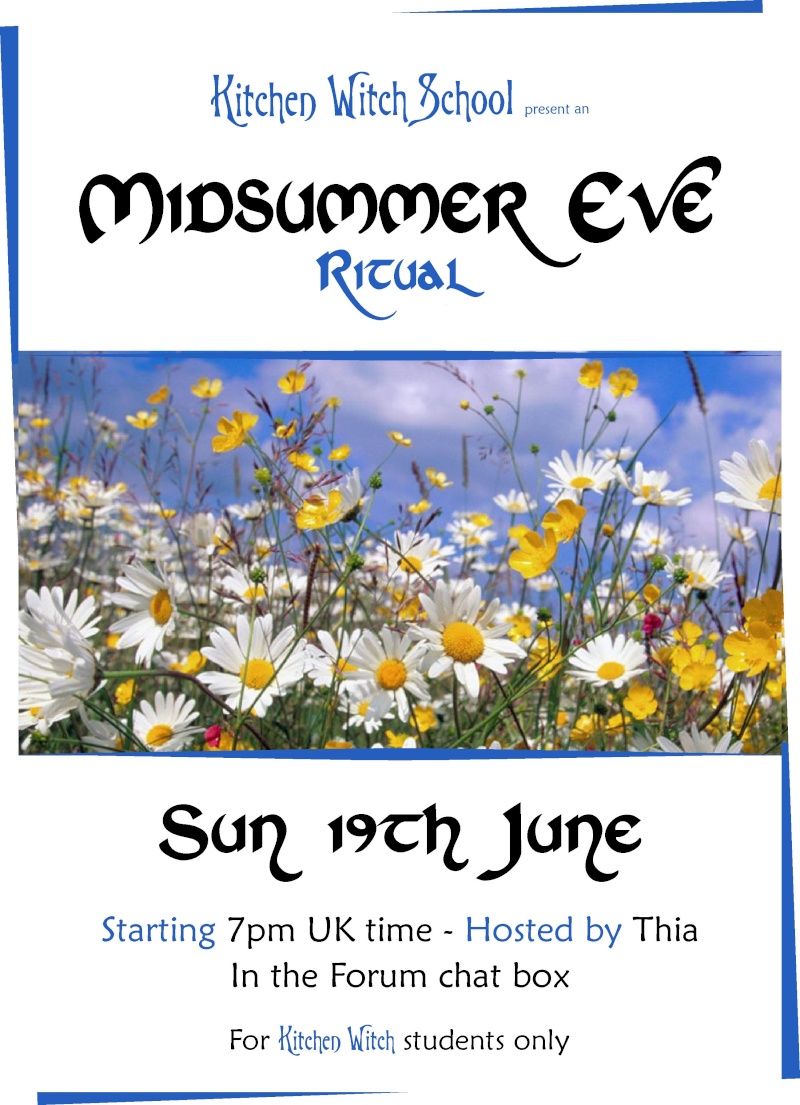 For the Litha ritual we are going to do a spell for bringing those hopes and desires we planted at Beltane – into fruition. If you didn't plant any hopes or desires in the Spring – think about something you want. We will work with that and add the power of the Sun, the energy of growth and the potency of masculine energy to help our dreams grow and ripen.
What you will need:
A candle, herbs, crystals, a sachet
If you have a yellow, orange or red candle, use that to represent fire and the Summer. If not, white will do just fine.
Use herbs that represent what you are bringing to fruition. If nothing comes to mind, here are some Summer herbs with some of their associations.
Basil – good fortune, love, wealth
Mint – passion and love, prosperity, luck
Catnip – fun, happiness, playfulness
Chamomile – abundance, love
You can also use Oak leaves (tis the season of the Oak) or Birch (Birch is great for new beginnings). If you want to add in a little happiness, flowers are always good for happiness. In particular, sunflowers and daisies are great flowers for Litha.
Crystals that are associated with the height of Summer include all green, yellow, orange or red gemstones. For example: malachite, emerald, jade, golden topaz, yellow quartz, fire opal, amber, carnelian, citrine, fire agate, fire opal, garnet, red jasper.
Of course if you don't have any of these items you can still join in with the ritual.  Use visualisation as we work our Midsummer magic.